In this article I'll explain step-by-step how you load your tracks in Rekordbox and how to analyze your songs.
By adding songs to Rekordbox you get the possibility to manage your songs, put them in playlists so you can find them later.
You can also set hot cues, cue points, change the beat grid and much more.
After you imported songs, you can export them to a USB drive so you can use them in Pioneers XDJ controllers or CDJ players like the CDJ 2000 players.
An extended tutorial on exporting tracks to USB you can find here.
Importing tracks in Rekordbox
go to file
go to import
choose import track (or Folder if you want to import a folder, or Playlist if your want to import a .m3u or .pls playlist)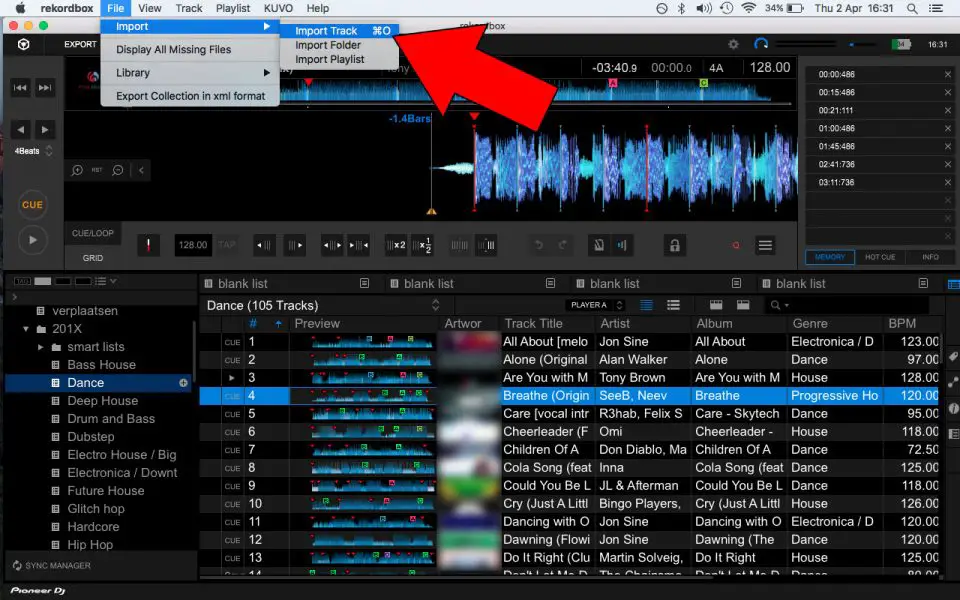 A file dialog will appear where you can choose the location of your music file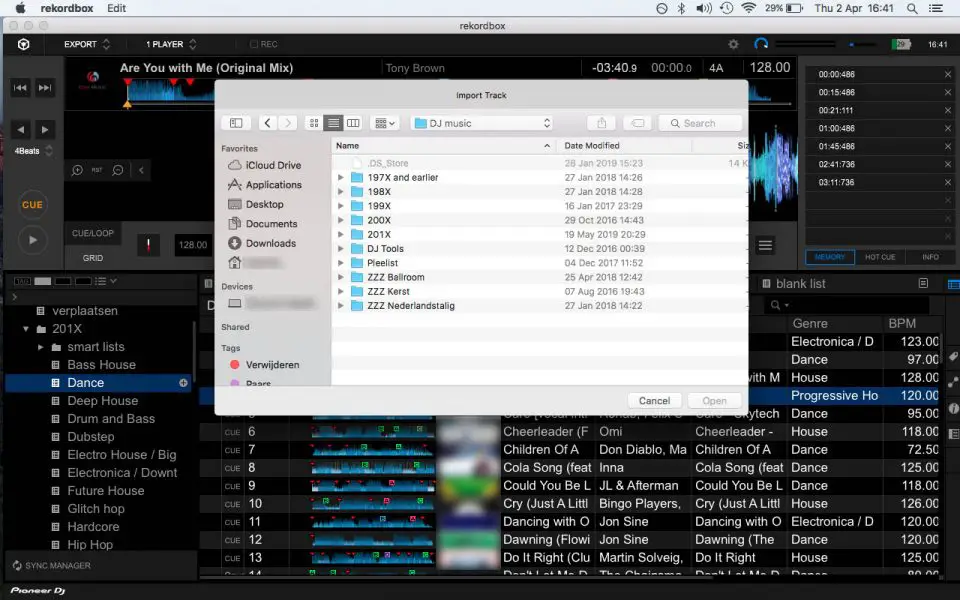 browse to your file and click Open
The tracks are now analyzed (progress bar: bottom screen). If done, album art and waveform will appear.
There is another method, the unofficial method.
You can drag and drop files from Finder (Mac) or Explorer (Windows) directly into Rekordbox.
Select the right playlist in Rekordbox (this saves you a step later)
Navigate to the file in Finder/Explorer.
Make sure one or more files in Finder/Explorer are selected
Click (hold the mouse button down) and drag them to the area with all the songs in Rekordbox
Release the mouse button
The tracks are now analyzed (progress bar: bottom screen). If done, album art and waveform will appear.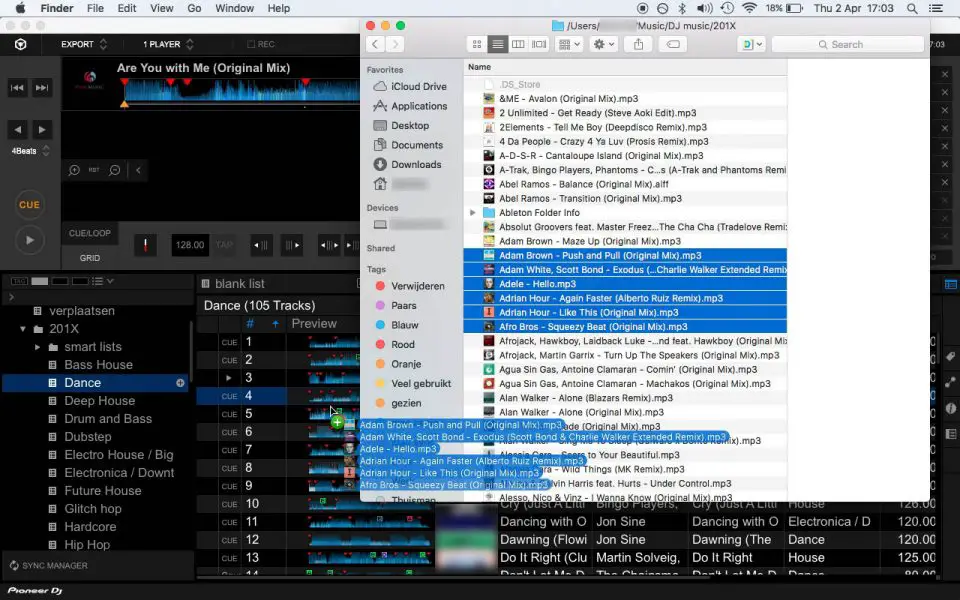 Analyzing songs in Rekordbox
Rekordbox can analyze tracks manually of automatically when importing.
What is analyzed?
• Beatgrid and BPM (optional)
• Key of a song (optional)
• Phrase (optional)
You can analyze tracks dynamic or normal.
With a normal analyzation Rekordbox assumes a constant rhytm throughout the whole track of 128 BPM for example.
A normal analyzation is a static analyzation.
With a dynamic analyzation Rekordbox tries also to detect changes in tempo.
Static analyzation is quicker than dynamic.
For most EDM songs static analyzation is enough.
By default when you import a song is automatically analyzed.
If that doesn't happen, or you want to switch that off in the Rekordbox Preferences (on Mac: on top of the screen: Rekordbox > Preferences > Analysis).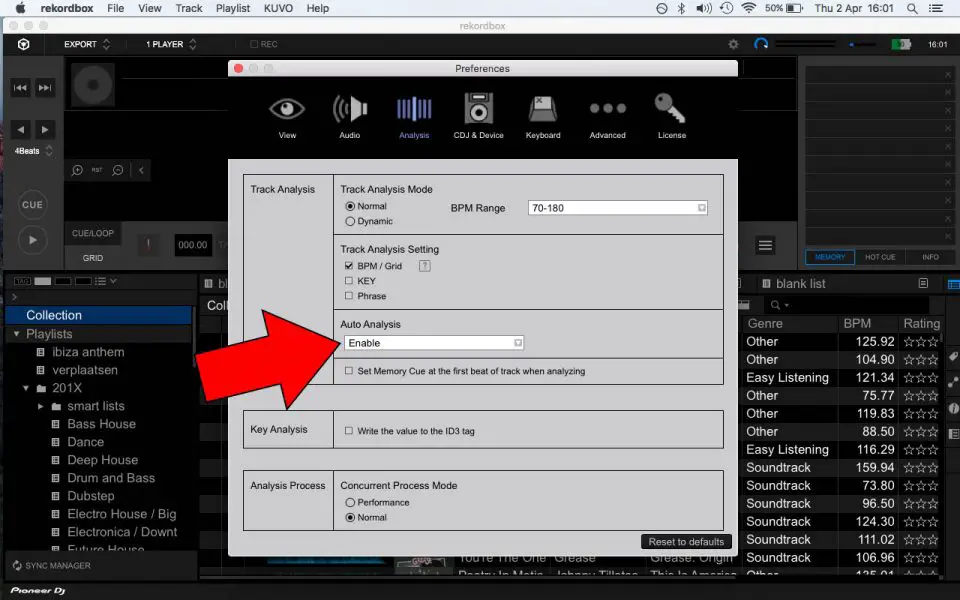 In the preference screen you can also set what should be analyzed (BPM, key, phrase).
If you use a tool like Mixed in Key, uncheck Key.
You can also choose if the default analyzation mode is: normal or dynamic.
When you want to analyze phrases (like intro, outro, chorus, etc…), make sure to check the phrase checkboxes in the preferences screen: Rekordbox > Preferences > View)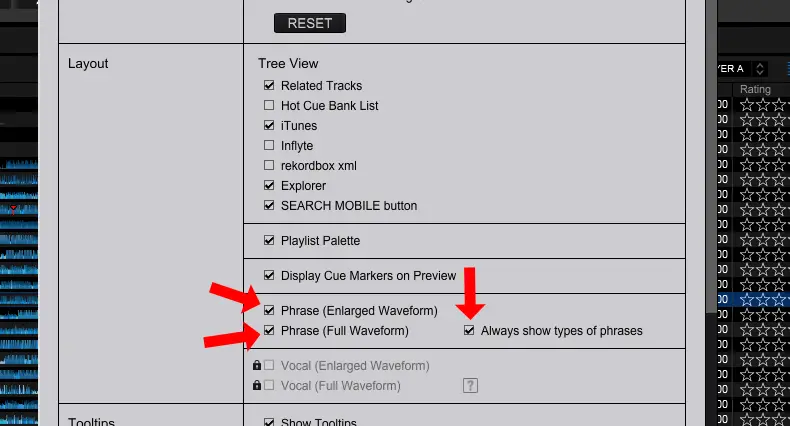 Analyzing songs manually in Rekordbox
Right click on the song you want to analyze.
Choose Analyze track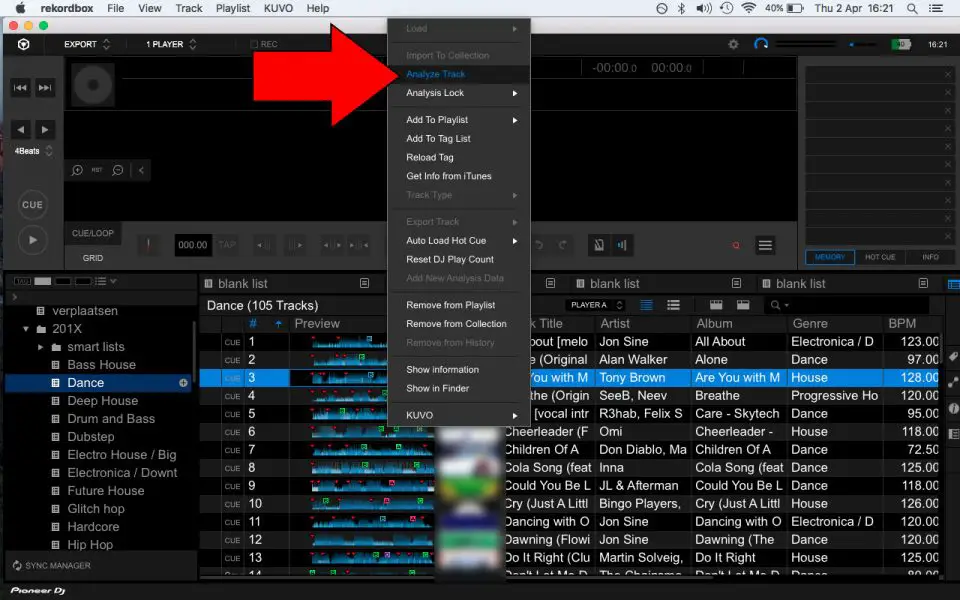 Choose what you want to analyze
Click ok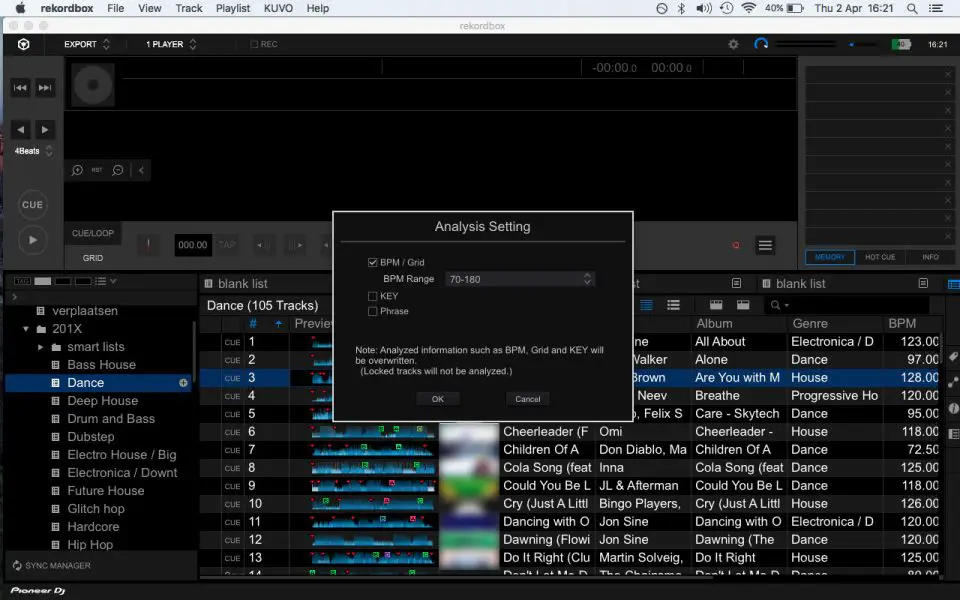 Let Rekordbox analyze tracks on USB
What if your tracks are already on your USB drive and are not prepared by Rekordbox?
It sounds a bit counter intuitive, but you have to import the files into rekordbox first before you can analyze and export them again (to your USB drive).
I would recommend to gather all your music files in one folder on your computer's storage drive.
Besides the fact that USB drives are unreliable, it's easy to lose your USB drive.
If you backup your computer regularly, as you should, your music is also backupped.
Can't get enough of Djing? Want to know al the ins and outs of Rekordbox or the CDJ 2000?
Check out my CDJ 2000 video course or my Rekordbox video course.