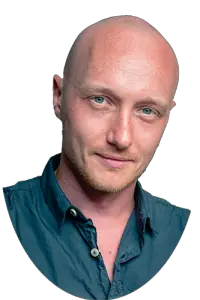 Who am I?
Hi, my name is Dexxter Clark.
I have been a DJ since I was 14 years old.
It was my brothers birthday that I took the role of DJ for the first time.
For twelve years I spinned dance parties and the weekly social dance night at my dancing school.
Here I learned reading the crowd, the flow of an evening and adjusting song choices accordingly.
It was in 2016 that I was in Ibiza and saw a DJ spinning in club Privilege with professional equipment.
I was hooked!
I dove into all the specifics of proper DJ equipment and took a DJ course to learn how to operate them.
I started a YouTube channel in 2017 about djing to share my knowledge with the rest of the world.
Which eventually led to this website.
Enjoy!
Guest posts / sponsorships
Please don't get in touch for guest posts or sponsorships,
I don't do guest posts or sponsorships.
Product Support
For product support, you can fill out the contact form here.
Social Media
Instagram: @dexxterclark
YouTube: @dexxterclarkmusic
Twitter: @dexxterclark